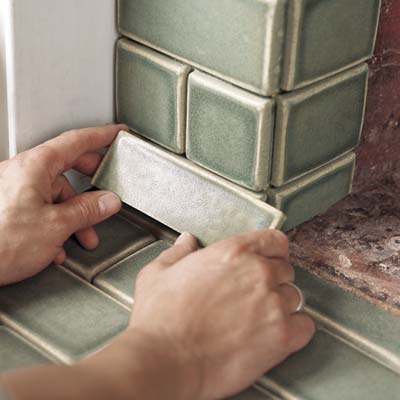 Remove the spacers and the support ledges.

Measure the distance up from the hearth to the bottom of the tiles. Subtract the width of two grout lines. Using a wet-cutting tile saw, trim a tile to this measurement.

Butter the back of the tile with thinset, using the edge of the trowel. On larger tiles, run the notched edge of the trowel over the thinset. Push the tile into place and wiggle it until it holds against the wall, evenly spaced between the hearth and the tile above. Repeat this process for the other three cut tiles at the base of the legs. Allow the tile to set overnight.