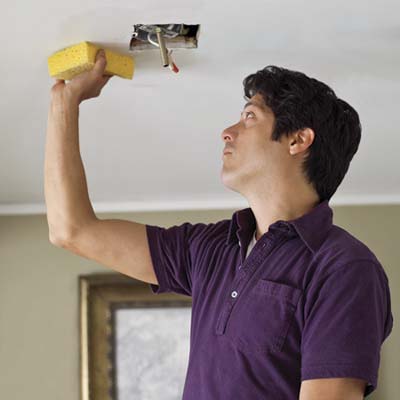 Turn off power to the light fixture at the breaker box and remove the old fixture.

Using dishwashing soap and a sponge, clean the ceiling around the fixture location to remove dust, dirt, and debris. If necessary, scrape away chipped paint or caulk from the old fixture with a putty knife.

TIP: Always treat electrical wires as if they are live, and keep the ends protected with wire nuts as you work.