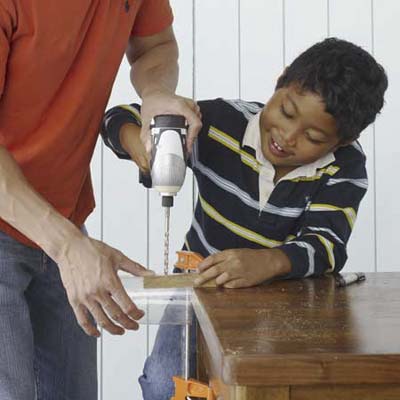 Brace the soda-bottle cylinder on a scrap of wood clamped to a worktable. Drill four evenly spaced
¼
-inch holes 1
½
inches from the cylinder's edge.
Feed the wire attached to the base through the cylinder. Fit the cylinder over the circle on the base, positioning the feeding holes above the perches. Nail the cylinder to the base with blued tacks.
Thread the wire through the top by going through the circle first, then out through the copper peak. Fit the top into the cylinder.
To hold the top on, slide a rubber grommet onto the top of the wire, and push it tight against the copper peak. This is your assembled bird feeder.