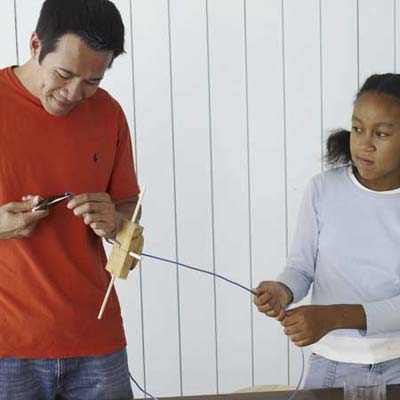 Cut a piece of vinyl-covered wire about 3 feet long. Feed the wire through the hole in the base.
Using a pair of pliers, fold over the wire's tip on the square side of the base to make a little knot. Pull the knotted end back into the larger hole until it stops at the circle. Make sure it's all the way in the hole and doesn't stick out of the square. Glue and nail the last 3
½
-inch square over the hole to cover it.