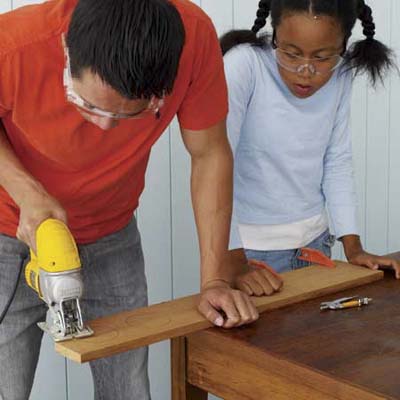 Using a combination square and a compass, lay out the feeder's six individual pieces on a 2-foot-long 1x6 cedar: three 3
½
-inch squares, one 4
½
-inch square, and two 3
¼
-inch-diameter circles.
Clamp the cedar to a worktable. Using a jigsaw, cut out the circles and squares.
Cut the four 4-inch-long perches from the
¼
-inch dowel.
Using a random-orbit sander or sanding block with 120-grit paper, sand the pieces so that they are smooth and free of splinters. (Make sure the dust bag is on the back of the sander.)
To parents:
A jigsaw can send dust and splinters flying. Be sure everyone is wearing safety glasses before you cut.