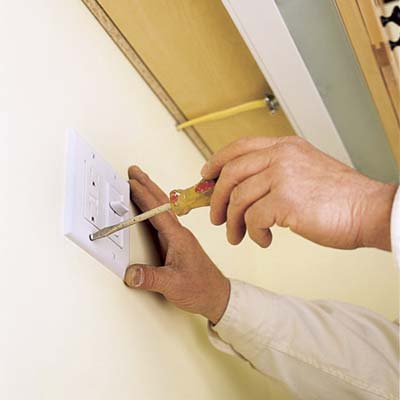 Start by reinstalling the socket strip in the fixture, but don't put the bulbs in place just yet.

Inside each fixture are a white, a black, and a green wire. Connect them to the wires of the same color coming from the cable, using wire connectors: black to black, white to white, and bare copper to green.

Once the wiring is complete, add the bulbs to the socket strip and install the cover on the fixture.

Then screw on the two-gang wall plate.

Turn the power back on and test your work.

Tip: Never touch a halogen bulb with your bare hands; your natural skin oils can damage the bulb. It can also get extremely hot!