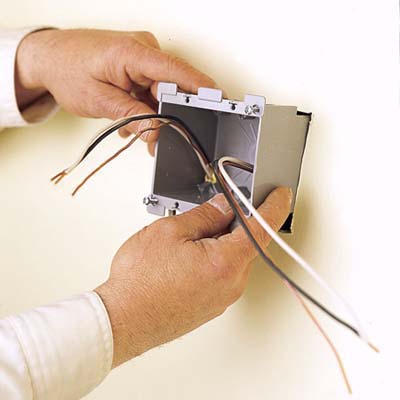 Hold the new, two-gang electrical box close to the hole you cut in the backsplash wall.

Feed the end of the existing cable — the one that was attached to the receptacle — into the two-gang box.

Then pull the end of the cable coming from the light fixture into the box also. Next, push the box into the hole and press it tightly against the wall.

Note that the box has two screws, one in each diagonal corner. As you begin to tighten the screws, the box's plastic fins will flip up behind the drywall.

Continue to tighten the screws until you feel the fins pull tight against the rear of the drywall, locking the box in place.

Tip: Before sliding the two-gang box in the wall, test it to make sure the fins pop up.