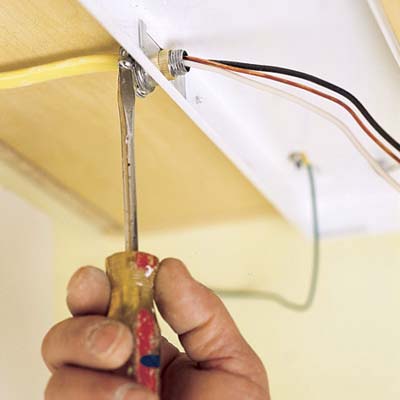 Install a cable connector in the knockout hole to hold the cable in place and protect it from the fixture's sharp edges.

Strip away 6 inches of the outer plastic sheathing from the end of the cable.

Feed the cable through the connector.

Tighten the connector screws to secure the cable. Be sure the connector clamps down on the cable's plastic sheathing, not the individual wires.