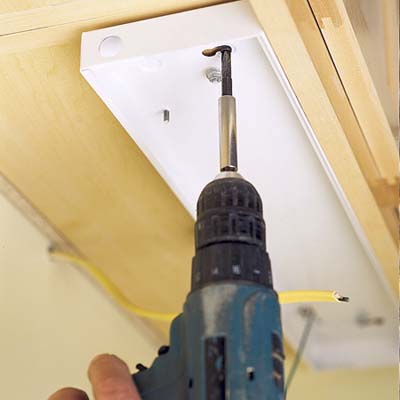 Remove the cover and the metal socket strip that holds the bulbs from the light fixture so you have room to work.

Hold the fixture against the underside of the cabinet, then slide it forward until it's hidden behind the cabinet's front edge.

Screw it to the cabinet with the screws provided.

Use a slotted screwdriver to pry the round knockout plug from the rear of the light fixture.