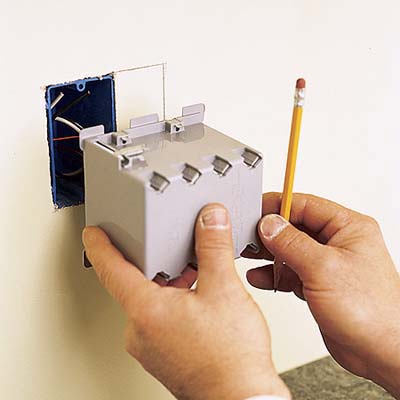 Turn off the electricity to the kitchen at the main electrical panel. To be sure the power is off, plug a radio into the countertop wall outlet you'll be tapping for electricity, and make sure the radio remains silent when switched on. Or you can use a lamp — and make sure it doesn't light.

Unscrew the wall plate, then disconnect the wires from the receptacle and remove it from the electrical box.

The box is nailed to a wall stud on one side or the other. Find out which by peeking between the sides of the box and the drywall.

Hold a two-gang, old-work electrical box over the existing box in the wall so the expansion of the hole is on the unattached side of the existing box — away from the stud — and then trace around it with a pencil.