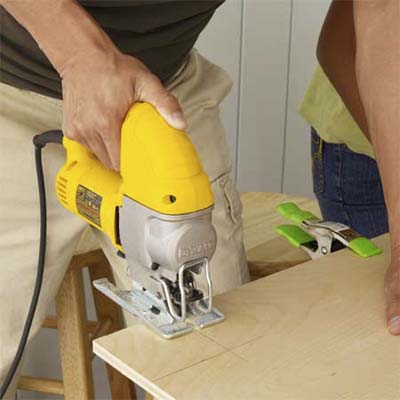 Secure the plywood to the worktable with spring clamps before you cut. Using a jigsaw, cut out the five parts. With a combination square, lay out the corner notches on the top piece. Cut the notches with the jigsaw.
Cut out the
⅝
-inch notches on the crosspiece and the top of the front panel.
To parents:
A jigsaw can send dust and splinters flying. Be sure everyone wears safety glasses.