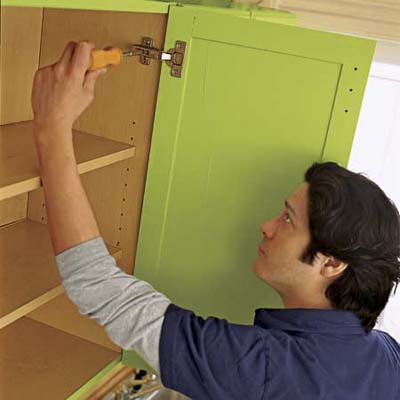 Once the cabinets have totally cured (another day or two, depending on the weather), attach the hinges to the doors and then to the cabinet boxes—fit them by turning the adjustment screws. Install the drawer faces.

Screw on the knobs and pulls.

Tip
If your cabinets are not level, fool the eye by adjusting the hinges until the door and drawer seams look even.