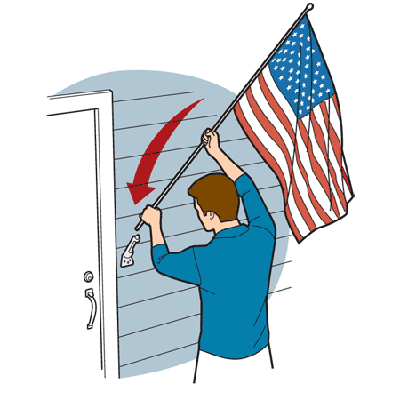 Slide the flagpole firmly into the bracket.
You can also hang a flag vertically—stars on the upper left—from a window, roof eaves, or structural overhang. No matter how you hang it, buy a flag made of durable, all-weather material, and fly it at night only if it's illuminated.
For more on flag care and display, visit the
National Flag Foundation
.