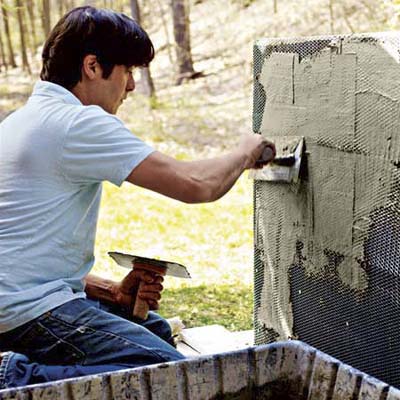 Using a masonry hoe and a mixing trough, mix up a bag of mortar with water until it is the consistency of peanut butter and it clings to a trowel turned upside down.
Lay a ring of 1x scrap boards against the bottom edge of the island. Using a finishing trowel, spread a
½
-inch-thick layer of mortar over the lath and down to the 1x scrap. Push the mortar into the crevices in a downward motion. If at any point the lath moves, stop and nail it tight to the sheathing. When you are finished, you should not be able to see any mesh.
Let the scratch coat cure for about an hour.