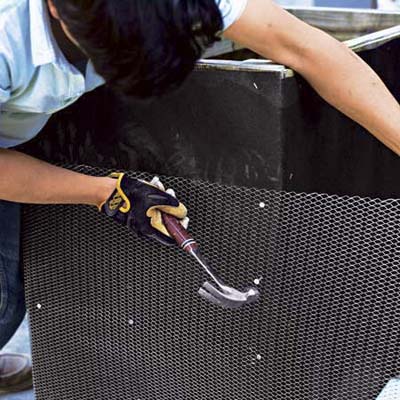 Cover all the plywood with builder's felt and staple it in place using a staple gun. Work from the bottom up and overlap the sheets of felt by a couple of inches to make sure water can't get behind them.

Examine a sheet of wire lath and note which way the honeycombs are protruding outward. Run your hand over the wires—in one direction the sheet will feel like a cheese grater. Make sure the wires face up as you lay each sheet over the builder's felt (to catch or cup the mortar).

Nail the lath to the plywood using stainless-steel roofing nails every 6 inches vertically and every 12 to 15 inches horizontally, making sure you hit the framing as much as you can. Overlap the pieces of lath at seams by a couple of inches.

TIP: Wear gloves when working with the sharp lath.