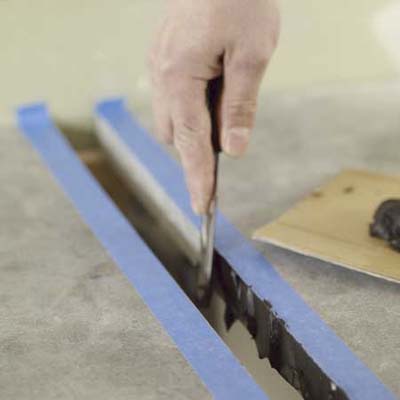 To join two slabs together, first pull them apart a few inches. Using painter's tape, mask off the top of the stone along the edges.

Following manufacturer's instructions, mix the two-part adhesive. Using a putty knife, butter the edges liberally on both slabs with the adhesive, forcing it into the slits you created with the grinder. Sweep off excess with long strokes.

Push the slabs back together and reshim under them as necessary. Apply pressure for 5 to 10 minutes. Peel away the painter's tape, and scrape away any excess adhesive from the surface of the stone with a razor.