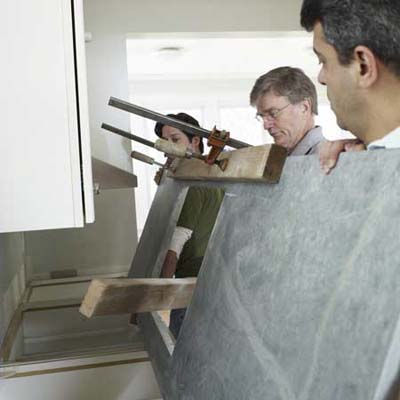 Grab a couple of helpers and flip the stone on edge. Leave the clamped 2x4s across the narrow edges around the sink cutout for support.

Carry the stone to the cabinets carefully, on edge, making sure not to hold it at the sink cutout.

Lay the slab into position on top of the cabinets, removing any clamps as necessary. Add the second slab, if necessary, and butt the two together. Check that the two pieces are flush with each other and that both rest fully on the cabinet frame. If necessary, shim the cabinets in the front or the slab itself in the back to make sure the two pieces are flush and well supported.