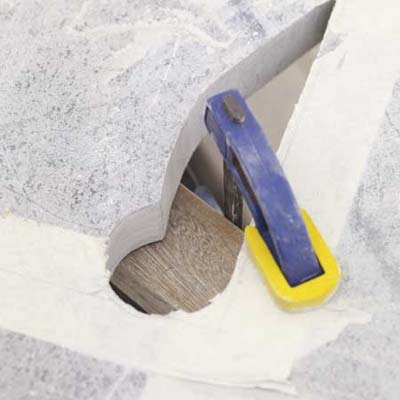 Before cutting the long sides of the cutout, brace the center piece so it doesn't fall and snap the stone as you work. To do this, cut large notches in opposite corners to accommodate a bar clamp. Put a piece of scrap wood long enough to span the two notches and go past the cutline for the cutout under the stone, and clamp it in place through the notches.

With the brace in place, cut the two long sides. Grab the waste piece of the cutout through the notches, and lift it out.

Using a drill/driver fitted with a diamond hole saw, make holes for the faucet and any other plumbing fixtures that fit directly onto the countertop.