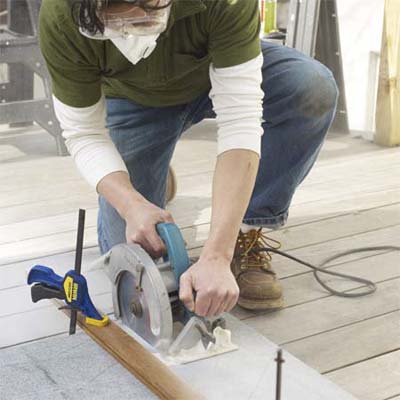 Measure the distance from one end of the cabinets to the other and add in any overhang where the sides of the cabinets are exposed. Mark this measurement onto the soapstone.

Rest the slab on 2x4s running its length to raise it off the ground and support it. Using a circular saw fitted with a diamond blade and guided by a straightedge, cut the stone to length. If necessary, cut a second piece of stone to fit a longer bank of cabinets or a turn in the cabinets. Also, cut the slabs to match the desired depth of the counters.

TIP: Cover the shoe of the circular saw with masking tape or painter's tape before cutting the stone to prevent scratching it.