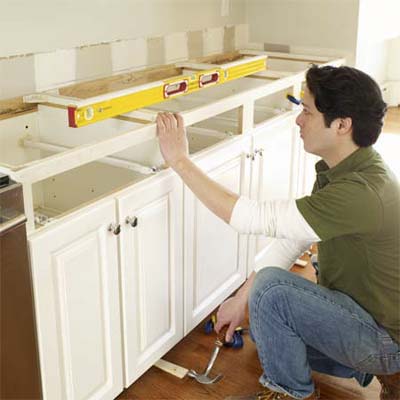 Pry off the cabinets' toekick and remove the drawers. Place a 4-foot level across the seam between two cabinets and note which one is sitting lower than the other. Using a hammer, tap a shim under the foot of the lower cabinet until the two cabinets are flush. Also, check that the cabinets are somewhat level, or at least pitch only slightly and only inward toward the sink.
Clamp the cabinets together at the stiles along the drawer openings to hold them in place. Using a drill/driver, screw the cabinets together by driving 2
½
-inch-long deck screws through the stiles. Continue shimming and leveling the cabinets in pairs this way until all the tops sit flush and even.