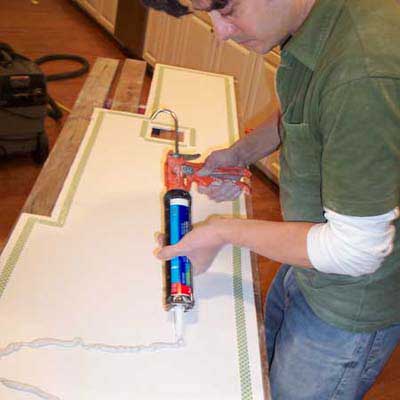 Wipe the back side of the panel with a tack cloth to remove all dust and residue.

Apply heavy-duty double-stick tape 1 inch away from the outer edge of the panel and around each cutout.

Using a caulk gun, squeeze a bead of adhesive caulk in a 6- to 8-inch zigzag along the entire back of the panel.