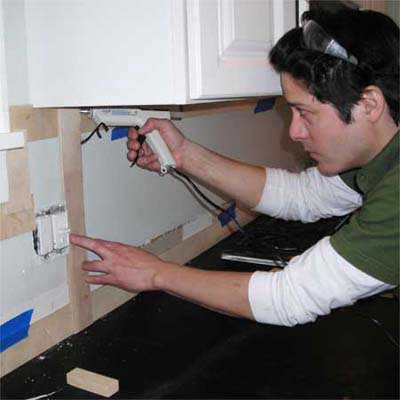 Using a circular saw, cut 3-inch strips of 1/4-inch plywood. Using painter's tape, secure them to the wall to form an outline of the area where the backsplash will go. Be sure to push the plywood tight to the counter and the cabinets.

Position shorter strips between the long pieces, using them to indicate the parameters of outlets and other fixtures on the wall. Wherever the counters continue past the upper cabinets, leave the template 1 inch shorter than the counters to account for the trim that will finish the raw edge of the panel (leaving a small reveal).

Using a hot glue gun, attach all the pieces together. Be sure to mark any that represent specific cutouts. Also indicate which end of the template is the top.