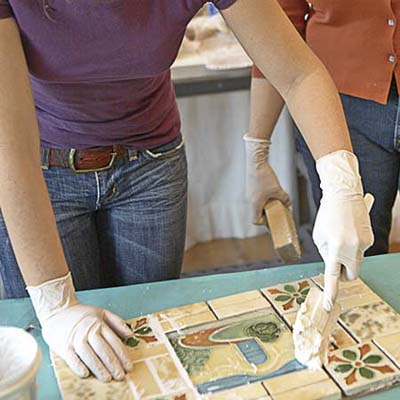 Wait 24 hours for the adhesive to dry before removing the weights, popping the board out of the table base, and grouting the tiles.
Use a sanded grout for filling gaps
⅛
inch wide or wider. Spread a thick coat of grout over the surface, and then work it into the gaps.
Rosi's Tip:
"For small tile jobs, I use an old rubber spatula, instead of a trowel, to work the grout into tight spaces. It's more flexible, and it spreads the grout like cake frosting."