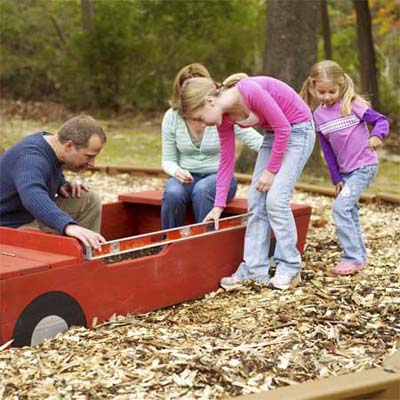 While the sandbox dries, find a level spot of ground for it. If necessary, 
dig out an area until it is level, then rake it smooth.

Put the sandbox on the cleared spot of ground. Using a 4-foot level, check that the sandbox is level in both directions; if it isn't, rake or dig the ground underneath until it is.