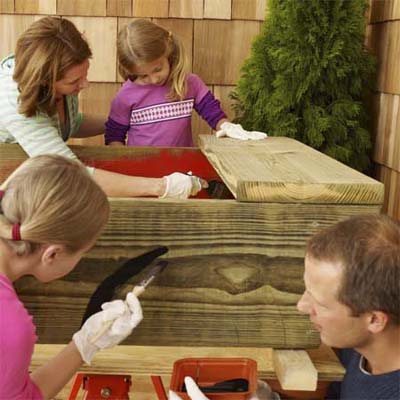 Stain the sandbox red, inside and out. Also stain the plywood steering wheel and the 6-inch block.

Using a compass, draw wheels at the back end of the sides, with hubcaps inside them.

Draw headlights and the grille pattern on the front of the sandbox.

Paint the wheels and the grille pattern black, and the headlights and hubcaps silver.