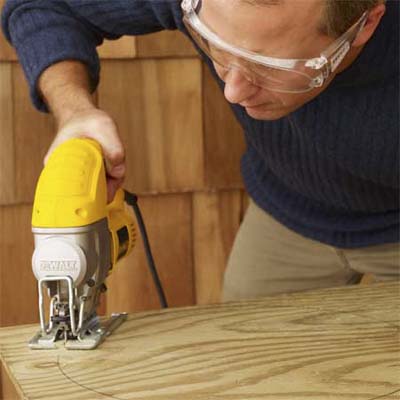 Save the plastic or cardboard form the wheel cover came on, and use it as a template for the steering wheel.
Place it on a piece of
½
-inch plywood and trace around it.
Clamp the plywood to the worktable.
Using a jigsaw, cut out the steering wheel; you will have to stop in the middle of the cut to unclamp the plywood and turn it around so that you can finish.
To parents:
A jigsaw can send dust and splinters flying. Be sure you and your children wear safety glasses.