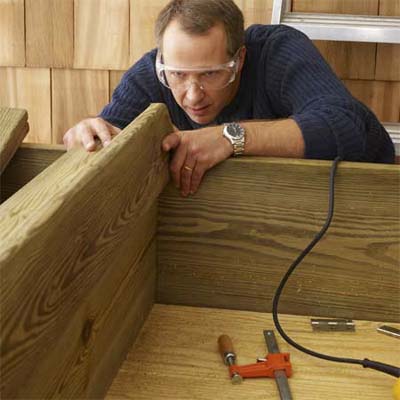 Align the back edge of your first hood board with the back edge of the crosspiece. Screw the hood board onto the sides.

Stand the notched dashboard up vertically, and line it up with the edge of the first hood board.

Screw the dashboard to the back of the crosspiece.

Hey, Kids! You can help out by holding the pieces of wood together so that they don't wobble.