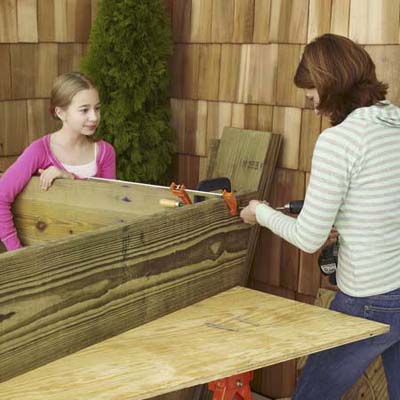 Stand the sides up again, and line up the back crosspiece between them. Screw through the pilot holes into the edges of the back corner supports.

Line up the center crosspiece with its pilot holes, and fasten it in place.

Put the grille across the front of the box, then screw it to the edges of the corner supports.

Screw the seat to the top edges of the sides.