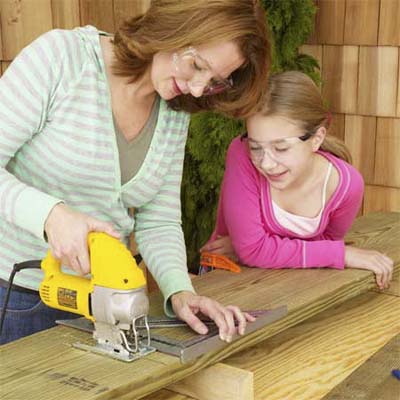 Cut one 2x12 into two 48-inch pieces for the grille and seat; cut another into two 45-inch pieces for the back and center crosspieces. Cut the decking into four 48-inch pieces for the hood and dashboard.
Shape the tail fins by cutting off one end of each side piece at a 15-degree angle, making the end come to a point. Cut out the 1
⅝
-by-17
¼
-inch angled notches for the doors on each side.
From the 2x4, cut four 11
¼
-inch corner supports and one 6-inch block for a steering wheel mount.