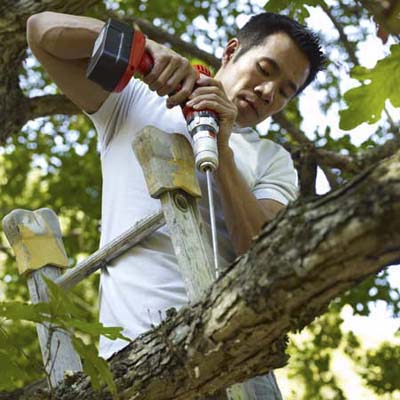 Pick out a tree with a healthy limb that's parallel to the ground and at least 8 inches thick. Make sure there's room for the seat to swing freely without hitting the tree trunk.
Using a long
⅝
-inch spade bit, drill a hole vertically through the center of the limb.
To parents:
Be sure the tree limb you choose is alive and healthy so that it won't break under a child's weight.