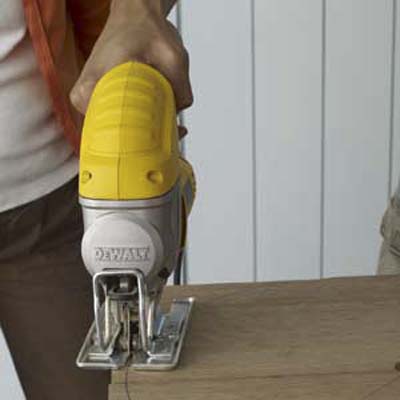 Using a jigsaw, cut out the seat shape. Halfway through the cut, you'll need to unclamp the seat, turn it around, and clamp it again before you finish making the whole circle.
If you want your seat to look like a flower, like this one, make a mark
½
inch on either side of each radiating line along the circle's edge. Then mark each line
½
inch from the edge. Using a jigsaw, cut between these points to shape the curved edges of the petals.
Using a random-orbit sander, smooth away splinters, and round over any sharp edges.