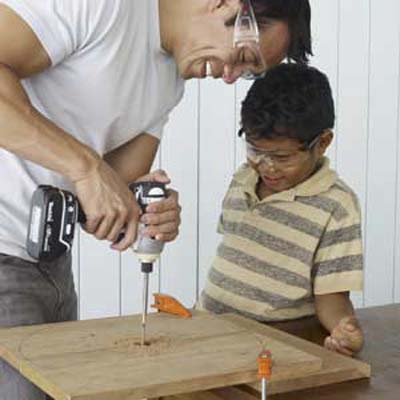 Flip the seat so that it's faceup. Draw two diagonal lines from corner to corner, making an X. As if cutting a pie, draw another X over it, for eight equal slices. Put the point of a compass at the center, then draw the largest circle that will fit on the seat.

Clamp the seat to the worktable. Using a drill/driver fitted with a 1-inch spade bit, drill a hole for the rope at the center of the seat.

Hey, Kids! This is a great way to learn about circles, squares, and diameters.