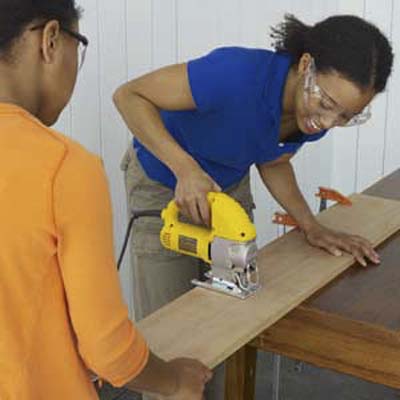 Using a tape measure and a combination square, measure out the three pieces of the swing on the 1x8 board: two 14
½
-inch-long sections for the seat and one 12-inch-long support brace that goes underneath.
Clamp the wood tightly to a worktable. Using a jigsaw, cut the three pieces from the board.
To parents:
A jigsaw can send dust and splinters flying. Be sure you and your children wear safety glasses. The helper should be sure to catch the wood, not lift it, so that the saw blade is not pinched.