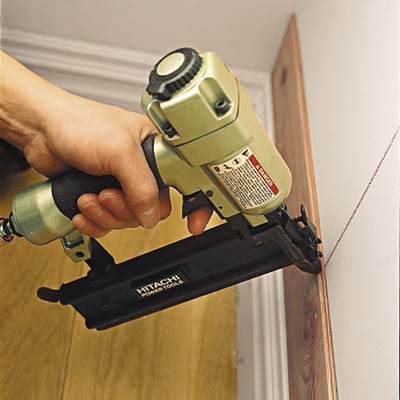 Apply a zigzag bead of construction adhesive to the back of the board. Press it in place from center to edges to spread the adhesive evenly.

Using a pneumatic brad nailer, nail through the tongue at each stud location, angling the fasteners about 45 degrees down to keep them from getting in the way of the next board's groove when you lock it over the tongue. Start at one end of the board and move evenly across the tongue, checking for level as you go.

If you can't nail to a stud, shoot two nails next to each other at opposite angles to suck the board up tight to the wall while the adhesive dries.