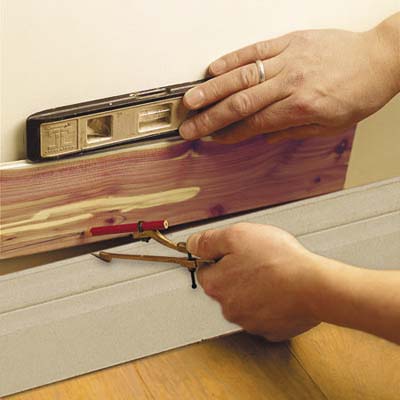 Begin at the back wall. If the baseboard or floor at the bottom of the wall is sloped, you will need to scribe the first cedar board to that slope so that all the subsequent courses stay level. Hold cedar board, tongue side up, at the bottom of the wall. Position a level on top of the tongue and level the cedar.

Open a compass or scribe to match the largest gap between the cedar board and the baseboard or floor, then lock it in position. Run the point of the scribe along the baseboard, letting the pencil draw on the cedar board.

This will transfer the slope to the wood. Clamp the board securely to a work surface. Using a jigsaw, rip the board along the scribe line. Dry-fit the board to check the cut.