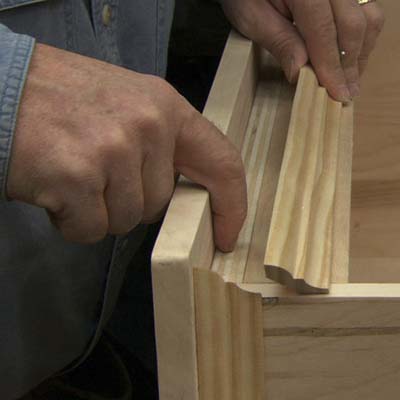 Using a miter saw set to a 45-degree angle, cut pieces of pine bed molding to fit around the front and sides of the bookcase, under the decorative top. Nail the bed molding on with 6d finish nails.

Lightly sand all surfaces with 120-grit sandpaper. Then prime and paint, or stain and varnish the bookcase, as desired.

Once all the parts are dry, install shelf pegs into the holes bored in the bookcase sides, and set the shelves into place; four pegs are needed to support each shelf.