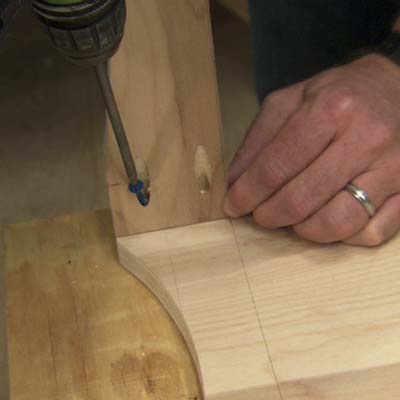 Using a drill/driver and 1
¼
-inch pan-head pocket screws. fasten the toe kick to one side piece, making sure the screw pockets don't show on the front of the bookcase.
Continue the assembly, using pocket screws to fasten the bottom to the side (from underneath), the top to the side (from above), and the upper rail to the side (from the back). Make sure the top and bottom are tight against the upper rail and the toe kick. There should be a
½
-inch gap at the back to match the rabbet on the side piece.
Flip over the partially assembled bookcase and attach the top, bottom and upper rail to the remaining side.