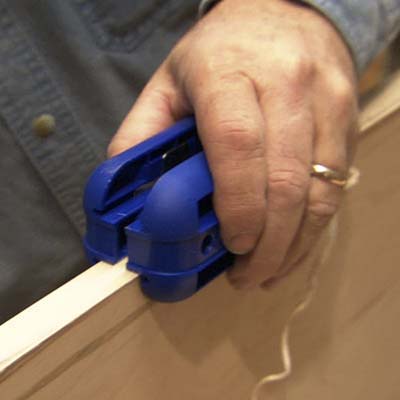 Using an iron set to a low heat, apply iron-on birch veneer edge banding to the front edges of the plywood sides, shelves, top and bottom.

Immediately after ironing on the veneer, use a J-roller to press the veneer tightly to the plywood. Cut the veneer to length with a utility knife.

Using a veneer trimmer, slice off the overhanging edges of the veneer.

Hand-sand the edges of the veneer flush with the plywood with 120-grit sandpaper.