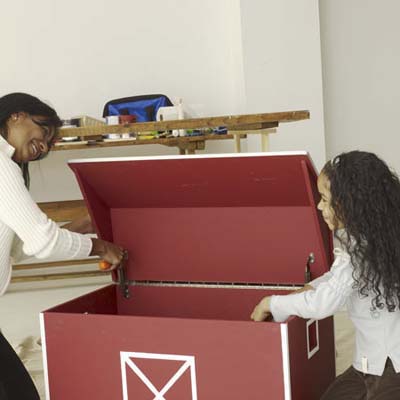 Line up the continuous hinge on the top back edge of the box. Make small divots at each screw hole along the back of the box with a nail.

Using a drill/driver, screw the continuous hinge to the box. 
Then screw the hinge to the roof.

Attach the right and left lid supports according to the manufacturer's instructions.

Now fill your toy chest with your favorite toys!