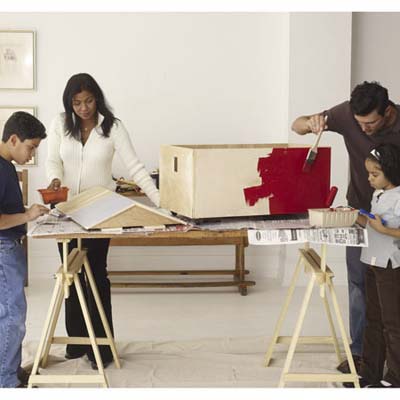 Once the wood putty is dry, sand it smooth with 120-grit sandpaper. Turn the box over and mount the casters to the four corners.

Using rollers and brushes, paint the barn roof silver and the base red. Let it dry.

Mark off the front door, corners, and frames around the handles with painter's tape, then paint them white.