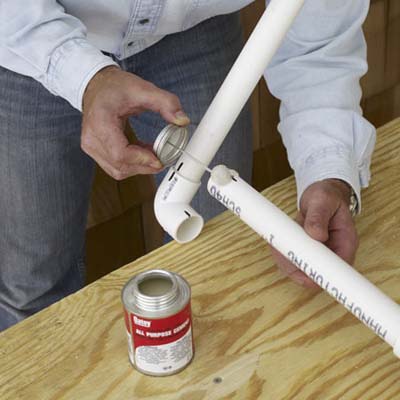 Take apart one of the joints. Wipe PVC pipe cement on the outside of the pipe and the inside of the connector, then fit the two back together. Quickly line up your marks and hold the fittings in place. Pipe cement sets in seconds, so you don't have much time.

Continue to take apart each joint, apply the pipe cement, and put it back together in this manner until the entire frame is glued up.

To parents: PVC pipe cement has a strong odor, so be sure to get one labeled low-VOC, and do this step in a well-ventilated area.