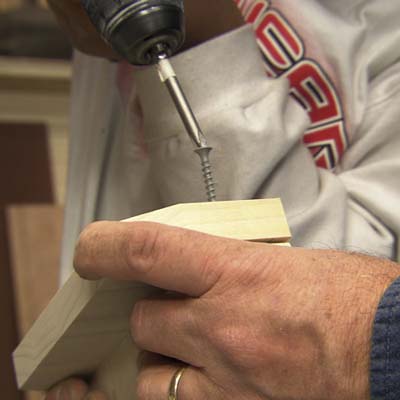 Again using a drill/driver and countersink bit, drill four pilot holes through each tread for the screws that will attach it to the support, with two holes going through the top edge of each support piece.

Run a bead of glue along the support's long edge. Lay the tread on top of it; make sure that the long edge of the tread is aligned with the long edge of the support.

Screw the tread to the support with 2-inch deck screws.

Repeat this process with the other tread.