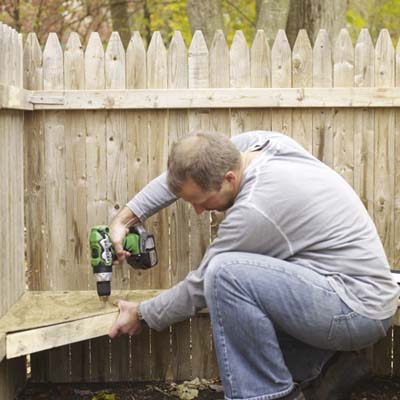 Using a jigsaw, cut a 2-foot-square piece of pressure-treated plywood. Cut the square in half diagonally to make two triangular seats. Using a drill/driver and 1
⅝
-inch screws, attach the seats to the bottom brace pieces at each back corner.
Measure the front, diagonal edge of one seat and cut a 2x3 to this length; miter the ends with opposing 45-degree angles.
Using a drill/driver, secure each mitered seat support to the fence braces with 3
½
-inch screws driven at an angle a few inches from each end.
Screw each seat to the cross support with 1
⅝
-inch screws.