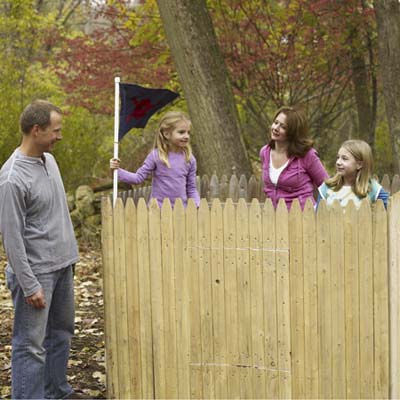 Make a flag from a piece of cloth, painting or sewing on your favorite design.
Using a hacksaw, cut a 5-foot section of PVC pipe. Thread thin wire through the left edge of your flag and drop the wire at the top corner into the end of the pipe. Use a pipe cap to hold it in place. Wrap the bottom wire around the pipe.
Drill a
⅞
-inch hole through the top brace in a front corner and another halfway through the bottom brace directly below it. Slide the flagpole through the top hole to rest in the bottom hole. Now you're ready to man (or woman) your fort!