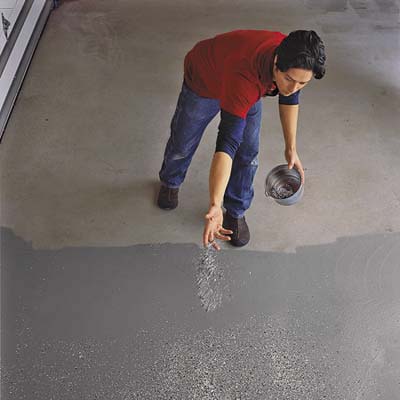 As you apply the top coat of paint, stop after every section to put down the
color flakes
while the area is still wet.
Distribute the flakes over the area by first sprinkling them lightly, then slowly building up distribution until you have the right coating. Take a handful of flakes and shake them through your fingers the way you would sprinkle grass seed.
Work your way from the back to the front of the garage in conjunction with rolling on the epoxy. Once the entire floor is coated, allow it to dry for 12 to 24 hours (longer in humid or cold weather).
TOH Tip:
While most companies package their flakes in cans with a shaker top, broadcasting them by hand may be easier to control. Practice your technique on a tarp outside the garage.