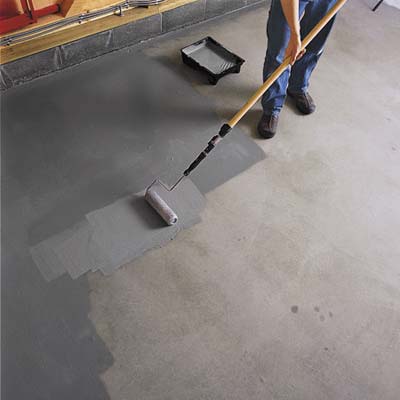 Move to the corner farthest from the exit. Using a 3/8-inch-nap roller fitted with an extension handle, roll a 10-by-10-foot section with epoxy paint. The epoxy should feel slightly thicker and stickier than normal house paint. Rewet the roller and go over the section in a perpendicular direction, again feathering out uneven lines. Continue covering the floor section by section.

If you plan to use two coats, finish the entire floor, allow it to dry 12 to 24 hours (longer in humid or cold weather), then recoat it in the same manner.

TOH Tip: Keep a wet edge as you move from section to section so there won't be clear seams when the paint dries.