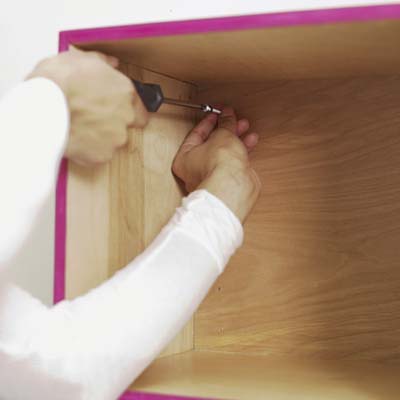 If you want to stack up more than one box, you'll need to secure them to the wall so that they can't topple over. Hold the box where you want it to sit and using a drill/driver fitted with a 1/16-inch bit, make a small hole through each of the four corners of the back panel and into the wall.

If you did not hit the wall framing, you will need to properly anchor the holes.

Reposition the box over the holes. Use a screwdriver to mount the box with 2-inch screws fitted with washers and driven through the lauan and into the wall framing or anchors. To parents: Make sure you use the right kind of anchors for your wall: plastic ribbed anchors for plaster and screw-in anchors or toggle bolts for drywall. If you hit the wall framing, that's even better—screw directly into that and skip the anchor altogether.