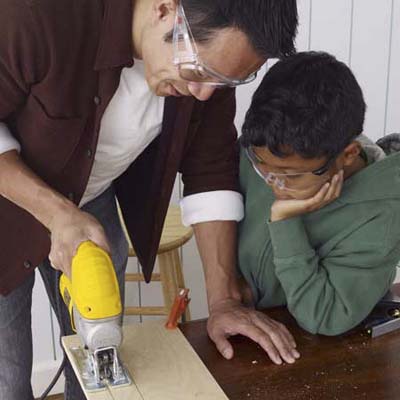 Set the jigsaw flat on the workpiece, with the blade in one of the holes.

Slowly cut along one layout line until you reach the next corner. Stop the saw, turn it to face the next line, then start cutting again. Continue in this manner from corner to corner until the center portion is removed from the handle.

Using the jigsaw, cut off each angled side.