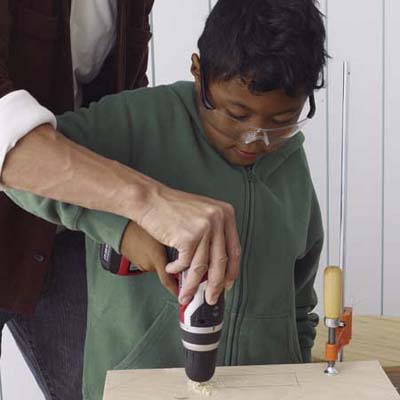 Using a combination square, lay out a 5x1
½
-inch rectangle near the top of the handle to denote where the grip will go. Make sure that it is centered. To create the angled sides of the handle, mark the top of the handle 1
½
inches from either side of the grip; mark each side of the handle 5 inches from the bottom. Draw a diagonal line between these marks on each side of the grip.
Clamp the handle piece to the table. Using a drill/driver fitted with a
⅜
-inch bit, cut holes in the four corners of the rectangle. Make sure to stay inside the lines. These holes will allow you to insert and turn the jigsaw blade to make a cutout.