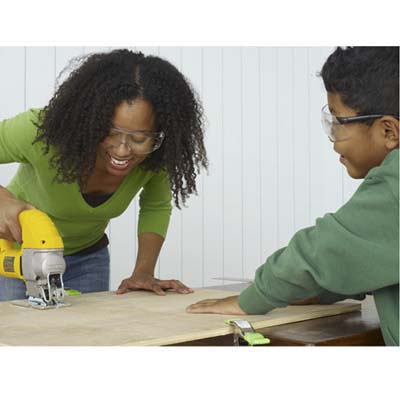 Using spring or bar clamps, clamp the plywood to a sturdy worktable. Make sure the piece you will cut hangs free over the edge.

Using a jigsaw, circular saw, or handsaw, cut the plywood into the individual pieces. For added accuracy, clamp a straightedge saw guide next to your saw.

To parents: Using a jigsaw or circular saw is a job for grown-ups. Be sure you and your children wear safety glasses before you start.